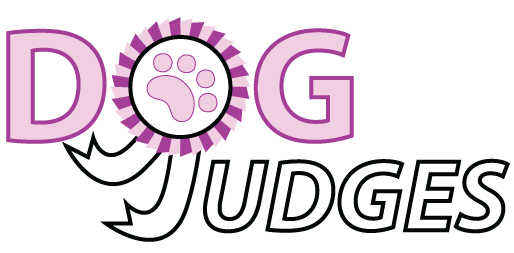 KULESHOVA
, Mrs ELENA Sankt-Peterburg,
RUSSIAN FEDERATION
KENNEL:

NEVSKIY HAN

AKC:

All Breeds

ANKC:

All Breeds

FCI:

All Breeds

NZKC:

All Breeds

UKKC:

All Breeds
My specialities: biologist-zoologist, Translator of biological literature (English), Doctor of Medicine laboratory, teacher of biology in high school.
Since childhood I love the animals, especialy all dogs. This further defined my profession. I graduated the Leningrad State University in 1974-th. I'm biologist-zoologist by profession.
I traned the native russian breeds and Rottweilers for the guard service and the protection in State Kennel from 1982 to 1986. Also I worked in Leningrad's Working Breeds Club as the Methodist of Training department and as the Manager of Rottweiler's breed.
I've began to judge from 1987 as the judge of sport and conformation competitions in Russia.
In 1990-th I was invited by American Rottweiler National Club to visit 10-th Anniversary Rottweiler Speciality Show.It was very interesting experience in Rottweiler breed. At that time I published the article in "Rottweiler Quarterly" magazine summer edition 1990. In September of 1990-th I visited another Rottweiler Speciality under ADRK rules and German judge.
I was practical studying and improved my qualification of different breeds in USA on Speciality Dog Shows and All Breeds AKC Shows. Then I continued my judging education in ARBA ( American Rear Breeds Association)shows.
In 1991-st I brought my first shar-peis from USA. I registered my kennel in 1993-d. In 1997-th I registered my kennel in FCI as "Nevskiy Han". The most important thing for me is the breeding and showing the healthy dogs. All this years I keep my healthy bloodlines. The offspring of my shar-peis live in some citiies of Russia and in other countries.
I'm judge of Russian Canine Federation since 1993-d. In 1996-th I've given the qualification of FCI judge.
In September of 1993-d I was judging ARBA dog show in California (USA). I've red the lectures about Native Russian Breeds in seminar there.
In 1994-th I wrote "The Commentary to Chinese Shar-pei's standard"( in Russian) for judging education.
In 1996-th I've compiled "Russian-English and English-Russian Dictionary of the exterior of Canine terminology".
In the begining of 2000-th I visited Cruft Dog Show in England. I've gained more knowledge of Retrievers breeds. I had the excellent experience from breed's judges. Later I judged one of the first Retriever Specialities. They were Labrador and Golden Retriever breeds as a popular breeds in Russia.
All this years I give the seminars and the lectures about different breeds in Kennel Club of Sankt-Petersburg.
Also I was judging a lot of Rottweilers Specialities in many cities of Russia.
In 2004-th I established The National Affenpinscher Club of Russia. I'm President of this Club since 2004-th. Every year we organize the Affenpinscher's Specialities in some Russian cities and the seminars for the breeders and the judges.
During of this time I was judging in many Russian cities and other countries: USA, Ukraine, Belarussia, Azerbaijan, Estonia, Latvia, Lithuania, Belgium,Finland, Denmark Israel, Germany, Greece, Hong Kong, China, Indonesia, India, Australia, Japan and etc. There were CAC shows, CACIB shows, the Specialities of many breeds.
LAST UPDATED: 4 years ago