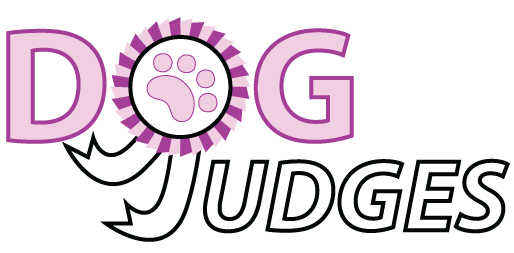 SHIBOLETH
, Ms Myrna Yerushalayim,
ISRAEL
KENNELS:

Shaar Hagai, Netiv HaAyit

FCI:

All Breeds
Myrna has always been a Collie person, since reading the Albert Payson Terhune books and Lassie Come Home as a child. She got her first Collie in 1968, and has been breeding since 1970. Over the years, in order to achieve her personal image of what a perfect Collie is, she has imported dogs from England, the US, Germany, Finland, Holland, and Brazil. To date, she has bred andor owned about 35 Israel Champions, 7 International Champions, 3 World Winners, and a number of additional titles. She has shown dogs in the US, a number of European countries, and South Africa and Zambia, and has also worked with Collies in obedience, agility, tracking, and sheep work; for her, the Collie is a total dog, not just beautiful, but a true companion who can accompany her in anything she cares to do, and is willing and eager to learn anything she wants to teach it. Myrna's second breed, the Israel Canaan Dog, fascinated her from her first acquaintance with it. The Canaan Dog is unique in being one of the very few breeds that is still natural and unchanged, therefore very much like what the original dog must have been. She has been breeding Canaans since 1969, and has produced over 50 champions, many International Champions, World Winners, and other titles. She is very proud to say that her dogs provide the basis for the most successful breeders all over the world. She is considered the world authority on the breed and has lectured on the Canaan Dog in Israel, Finland, France, England, Italy, and the US. Myrna became a judge of Collies in 1971, and has since then added a large number of breeds. She is an FCI judge of all breeds of Groups 1, 5, 8, and 10, and additional breeds in other Groups. She enjoys the process of learning about the various dogs, and feels that this makes her more competent to make good breeding decisions in her own breeds. She has judged in the US, Israel, Sweden, Norway, Finland, Luxembourg, Poland, Germany, Cyprus, France, Australia and Denmark. She is a founding member of the International Collie Society and also the breeding coordinator for Collies in the Israel Herding Breeds Club and has been for a number of years, and for Canaan Dogs and a number of other breeds for the Israel Spitz Dog Club. Past member of the board of the Israel Kennel Club, and past President of the Israel Spitz Dog Club. Myrna frequently writes for various dog publications in Israel and abroad, and is a regular contributor to "Collie Revue" in Germany. She has had three books published, one in Hebrew on the Collie, and one in Hebrew and English on her other breed, the Canaan Dog, and another book that she wrote about her experiences with dogs, "Tails of Shaar Hagai", has been published in German and in English in the US and is available from Amazon.com . She regularly lectures on a wide variety of canine subjects, including behavior, structure and movement, training methods, and breeding, both in Israel and abroad, and has given the first advanced course in canine subjects for the Cyprus Kennel Club for their judging aspirants. She gave a similar course in France in July 2005. Mostly, she lives with and enjoy her dogs. They give her a great deal of pleasure, and it is always hard to leave them when she goes away.
LAST UPDATED: 7 years ago