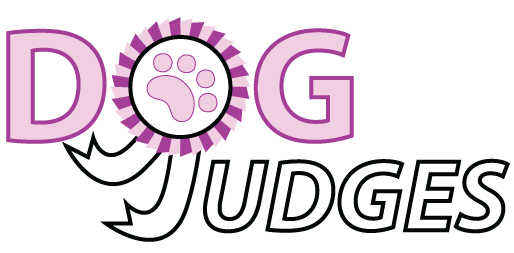 CAMPBELL
, Mr Ken Victoria,
AUSTRALIA
KENNEL:

Optimo

AKC:

Sporting, Terrier

ANKC:

Terrier, Gundog

FCI:

Terriers, Pointing Dogs, Retrievers - Flushing Dogs - Water Dogs

NZKC:

Terrier, Gundog
First started judging in 1992.
Ken holds Championship show licenses for Terriers and Gundogs (Sporting Group) and in FCI countries Groups 3, 7 and 8. Under his prefix Belltirna, Ken has successfully owned, bred and handled Airedale Terrier Champions for 30 years. For the past 14 years he has been showing and breeding Smooth Fox Terriers with his wife Janice Campbell (Optimo Smooth Fox Terriers). The bitch Supreme Ch Optimo Ona Moonbeam was the number 1 smooth Fox Terrier bitch in Australia in 2009 on the Dogzonline pointscore. Jan is licensed for All Breeds.
Ken and Jan have exported dogs to Europe, Finland, Hungary and the USA. Jan sent Aust Am Ch Mansevale Madeira My Dear to the United States where she was the foundation bitch for the renowned Sunrise Kennel of Claire Hoffman. Jan was co-breeder of Am Eng Pol Ch Sunrise Rascal Fair (Angus), #1 terrier in the UK 2005. The BOB Smooth at the World Dog Show in Denmark 2010 is a daughter from our Aust/ Int./Lat/Fin Ch Optimo Ona Sunrise High.
Ken also owned and handled the leading Irish Terrier in Victoria in the early 90's, and has handled several other breeds including handling at the European and World Dog Shows.
Ken was the Victorian correspondent for Ringleader National Dog newspaper for several years .
Ken is Past President of the Smooth Fox Terrier Club of Victoria, Secretary of the Fox Terrier Club of Victoria, served on two sub-committees of our controlling body Dogs Victoria, committee member of several All Breeds Kennel Clubs. Former Secretary of the Airedale Terrier Club of Victoria and Show Secretary of the Canberra and District Sporting Terrier Club.
Ken has judged numerous specialty shows including the Airedale Terrier Club of Victoria, Fox Terrier Club of Queensland; Inaugural Championship Show of the American Staffordshire Club of NSW; Sporting Terrier Club of Canberra; Sporting Terrier Club of Tasmania; Western Australia Terrier Club, Smooth Fox Terrier Club of NSW , Scotttish Terrier Club of NSW and the Inaugural Championship show of the Thai Bangkeaw in Thailand.
Ken has judged in all States of Australia and the ACT, Europe, United States, Thailand, South Africa, New Zealand, Norway,the Philippines and in 2013 judged at the World Dog show in Hungary and has regularly attended many world famous dog shows.
LAST UPDATED: 9 years ago