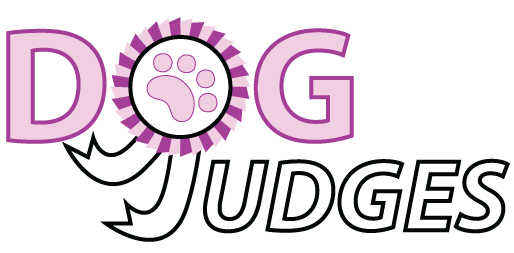 HASELDINE
, Dr Chevaun South Australia,
AUSTRALIA
KENNEL:

CHANPEMA/VEROLI

AKC:

Sporting, Terrier

ANKC:

Terrier, Gundog

FCI:

Terriers, Pointing Dogs, Retrievers - Flushing Dogs - Water Dogs

NZKC:

Terrier, Gundog

UKKC:

Gundogs, Terriers
Qualified Gundog and Terrier Judge.
I have been involved in Labrador Retrievers since 1995 when I began showing the families first Labrador Retriever 'Boris' Ch Elorac Boris Brown. I now also involved in Border Terriers and Bull terriers (And Miniatures). Our first Labrador gained his title with ease and the family was hooked. Our first litter was breed in 1998 under the prefix CHANPEMA and since that time we have titled over 25 Labradors, 10 Border terriers and most recently 3 Bull terriers. My passion is the Border terrier and Labrador but I have also owned and titled German Shorthaired Pointers and German Wirehaired Pointers and regularly show a Pointer and help with many other Gundog Breeds. The family also now own and breed Border Terriers and most recently Bull terriers with great success. I am passionate about the show ring and continually strive to improve the breed and make the public aware of the great qualities these breeds have. I have exported show dogs to Japan and India, both being titled and helping to improve the breed in their respective countries. With just less than 20 years in the breed, I am a Labrador Retriever and Border Terrier breed specialist.
I have shown our Labrador retrievers at every Labrador National and shown our Labradors and Border terriers in most states of Australia and have been awarded multiple Speciality Best in Show awards and All Breeds awards with Chanpema bred Labradors and Border terriers.
I am currently enjoying training in the toy and hound groups.
Initially when I began showing Labrador Retriever and handling I was a Junior Handler and won many awards with my Labrador Retrievers in junior handling, including state final awards. I am still heavily involved in Junior handling here in SA, including training, judging and organising the state final.

During my open show judging, I was invited to judge specialties for Labrador Retrievers, Golden Retrievers, German Shorthaired Pointers and Weimaraners and Staffordshire Bull terriers. I have already been invited to judge Gundog Specialties at championship level in 2014 in other states of Australia. Since gaining my Gundog group I have judged the gundog group in my home state and judged a Gundog Speciality in Tasmania. I look forward to judging at more Gundog and Terrier specialities and Labrador shows.

I am Secretary for the Labrador Retriever Club of SA, currently serving on the Gundog Club of SA and a life member of the Junior Kennel Club of SA where I have held various committee positions.

LAST UPDATED: 7 years ago