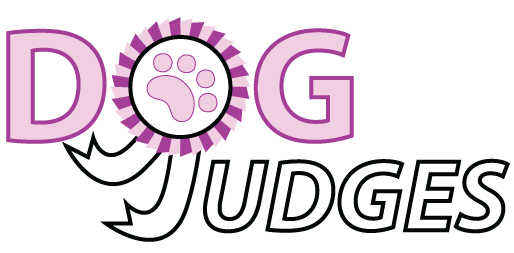 HUBER
, Dr Vandra Washington,
USA
KENNEL:

McVan Scottish Terriers

AKC:

Terrier
Dr. Vandra L. Huber has been involved in the sport of purebred dogs for more than 30 years. Under the Kennel name of McVan®, she and her husband Michael Krolewski have bred more than 125 American champions and 50 Canadian champions. Her Scottish Terriers have garnered national specialty honors in the USA and Canada, In 2012 and 2013, her Scotties have gotten BOB at Crufts and at the USA National Specialty GCH Am. Can. Intl. Ch. McVan's Be Bop Baby "Betsy" and her sister GCH Am. Russ. Ch. McVan's To Russia with Love "Knopa" respectively. Knopa finished 2013 as the No. 1 Scottish Terrier in the U.S. Dr. Huber also was the co-owner of Ch. Gaelforce Postscript "Peggy Sue" who went Best in Show at the Westminster Kennel Club in the mid 1990s.

Dr. Huber also has owned and bred several other terrier breeds (smooth and wire fox terriers, border terriers, cairn terrier, miniature schnauzer), as well as an affenpincher, bearded collie, wire-haired dashunds and a miniature poodle. Her affenpincher Ch. Tamerin Ticket was the #4 USA Affenpincher in in 2004 in the USA. In 2002, Am. Can. Ch. Gayle's My Girl became the top winning miniature poodle of all time and No. 2 nonsporting dog in dog in Canada. In 2013, USA GCH. Russ. Intl. Ch. McVan's To Russia with Love was the No. 1 Scottish Terrier in America and in 2014 is a top five terrier in the U.S. McVan Scotties are currently being shown in Australia, Canada and Singapore and of course the U.S.

Dr. Huber is licensed by the American Kennel Club to judge all terriers, all poodles, the majority of toy breeds, bearded collies, and miniature schnauzers. She has judged Scottish Terrier national specialties in Japan, Germany and the United States. Internationally, she also has judged in Australia, Sweden (World Terrier Show), Thailand, Finland, Latvia and Russia. Vandra is passionate about the sport of purebred dogs and enjoys traveling internationally to judge.

In her professional life, Vandra L. Huber is a professor of Human Resources and Management at the Foster Business School at the University of Washington, Seattle, WA. She is the author of several textbooks and more than 50 academic articles. Her consulting engagements have included Nokia Corporation, Boeing, Microsoft and Schakra and served as an expert witness. Dr. Huber was a Fulbright Scholar in Thailand. In 2014 she was a Visiting Professor at Korea University. Dr. Huber coordinates the Certificate in Business Administration (CBA) graduate program. As Faculty Director of Global Studies for the Foster Business School, she led student study groups to India, South Africa, and Peru. Dr. Huber has a B.S. and M.S. in journalism and labor economic respectively from the University of Utah. She received a Masters in Business Administration (MBA) and a Doctorate (DBA) from Indiana University.

LAST UPDATED: 8 years ago