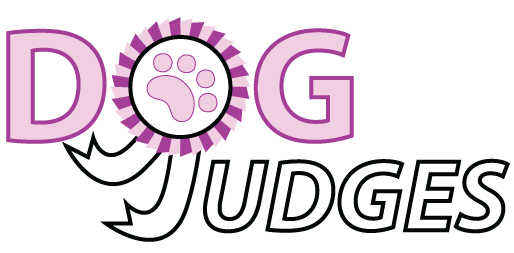 ENGH
, Mr Espen Buskerud,
NORWAY
KENNEL:

Jet's

AKC:

All Breeds

FCI:

All Breeds
Born into a family where greyhounds have been part of everyday life for more than 60 years, Espen was very actively involved in the dogs from a very early age. The first litter carrying the prefix Jet's was bred by Espen and his late mother Kari in 1975.
The Jet's are the top winning greyhound kennel of all time, having made up 202 individual homebred champions with more than 730 champion titles in 62 different countries, including 95 FCI International champions. Over the years 42 homebred Jet's greyhounds have won Best in Show. Nine World Champion titles in recent years. Int.Ch. Jet's Once Upon A Dream was Norway's Dog of the Year all breeds in 2001, Int.Ch. Jet's Something In The Way U Smile in 2003 and Int.Ch. Jet's Just Take Me Home Tonight in 2013.
Espen has imported several international champion Whippets and has also co-owned several Afghan Hounds champions with his life partner Åge Gjetnes. Their latest venture is Griffon Bruxellois where more Jet's homebred champions have been made up, including the first ever English and American champion bitch in the breed. Åge won the group at Crufts 2015 with his home-bred Miniature Poodle.
Espen was first approved to judge at championship show level in 1987 and was approved to judge all breeds in 2011. Judging appointments include the following countries per 2016: Argentina, Australia, Austria, Azerbaijan, Belarus, Belgium, Bermuda, Bolivia, Bosnia-Herzegovina, Brazil, Bulgaria, Canada, Chile, China, Colombia, Costa Rica, Croatia, Cuba, Cyprus, Czech Republic, Denmark, Dominican Republic, Ecuador, Egypt, El Salvador, England, Estonia, Finland, France, Georgia, Germany, Gibraltar, Greece, Guatemala, Hong Kong, Hungary, Iceland, India, Indonesia, Iran, Ireland, Israel, Italy, Japan, Kazakhstan, Kenya, Kosovo, Kyrgyzstan, Latvia, Lithuania, Luxembourg, Macedonia, Malaysia, Malta, Mexico, Moldova, Monaco, Montenegro, Morocco, Namibia, Netherlands, New Zealand, Nicaragua, Northern Ireland, Norway, Pakistan, Panama, Peru, Philippines, Poland, Portugal, Puerto Rico, Romania, Russia, San Marino, Scotland, Serbia, Singapore, Slovakia, Slovenia, South Africa, South Korea, Spain, Sweden, Switzerland, Taiwan, Thailand, Turkey, Ukraine, Uruguay, USA, Venezuela, Vietnam and Wales.
All-breed Best in Show appointments in more than 60 countries.
As a sighthound specialist, Espen has judged more than 140 sighthound specialties, including nine times at the famous Swedish Skokloster specialties.
Appointments include more than twenty FCI title shows, including thirteen World Shows and several FCI European, Asian and Americas & Caribbean shows.
Espen is approved to judge all breeds by the American Kennel Club. He has judged a more than a dozen US national or parent club specialties as well as other major US specialties in several breeds. He has judged all groups as well as Best in Show several times in the US.
He is approved to judge 79 breeds with CCs by The Kennel Club (London), all groups and Best in Show. Appointments include more than a dozen breed club championship shows over three groups, Best in Show at the Hound Show 2010, at Welsh Kennel Club 2012 and all groups and BIS at Leeds 2014 and BIS at Bournemouth 2016.
In 2011 Espen had the great honour of judging all the five major all-breed shows in the world; Westminster Kennel Club in New York, Crufts in the UK, the FCI World Show in Paris, the FCI European Show in Leeuwarden, Holland as well as the FCI Centenary Show in Dortmund, Germany.
In 2012 he also judged at Crufts, again in 2015 and 2016 and will be juding there for the 6th time in 2017. In 2013 he judged at Westminster again and is on the 2017 panel as well.
A veterinarian by education, Espen finished his doctoral thesis at the Norwegian College of Veterinary Medicine and was for years associate professor of comparative medicine at the University of Oslo. Currently he is Director General of The National Committees for Research Ethics in Norway.

LAST UPDATED: 7 years ago