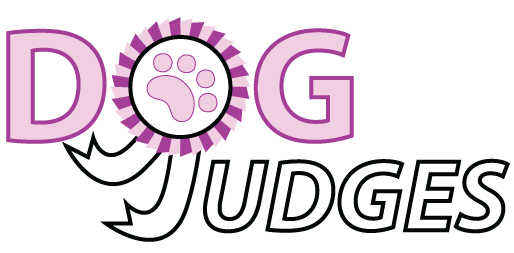 GAMMILL
, Mrs Edna Illinois,
USA
KENNEL:

Indian Creek

AKC:

Hound, Working, Toy, Herding
An AKC judge since 1979, Katie currently judges the Working Group, Herding Group, and a variety of Hounds and Toy breeds, Juniors, Miscellaneous, and Best in Show. A retired buyer of hydraulics and electronics for Ingersoll Rand, Katie, a dog breeder since 1965, enters poetry competition, enjoys painting in watercolor, and is a freelance writer for a variety of magazines and the local newspaper. Twice privileged to judge the American Shetland Sheepdog Nationals, Katie judged the Australian Shepherd Nationals, the Border Collie Nationals, the Australian Cattle Dog Nationals, the Polish Lowland Sheepdog Nationals, and 20 breed specific Specialties. Active in Junior Handling, Conformation, and Performance in both dog and horses as a family, Katie and her husband Paul are breeders of both on a limited basis. Active in the dog conformation ring, an occasional venture into agility and obedience in early years made them realize the importance of form and function. They show on a limited basis today. Their goal is to breed both horses and dogs capable of performing their duties as originally intended. The breed standard is their blueprint. Their Australian Cattle Dog and Whippet achieved Top 10 status in the 80's. Active 4-H leaders for 15 years, their gained knowledge transferred easily to the world of dogs. Owning a variety of breeds, they pursue specific goals in all breeds they are affiliated with. Writing a mentoring program in 1970, Katie's Basic Dog 101 seminars are in demand. Presented in a positive, fun manner, the seminar is non-breed specific and addresses usable guidelines for analyzing a variety of breed standards. This knowledge assists ownersbreeders in identifying quality, capable puppies at a young age. The program addresses a judge's expectations, grooming, ethics, dress, ring etiquette and a variety of specific breed health issues. An active member of the Mattoon Kennel Club and breed specific organizations, Katie is an officer in the CADAC Dog club and assists in public awareness and education. Offering Bite Prevention for school children as well as Puppy Socialization and Basic Obedience, Katie's Conformation class instruction resulted in Kristen Heiden being chosen Eukunuba's Top Junior Handler two years in a row. Active in club activities, Katie is the current chair for "Know Your Breed" seminars at a local level. Katie and Paul, married 50 years, are retired and live on Indian Creek Farms near Lerna, Il. Paul is an avid hunter and fisherman. Katie, a freelance writer, contests her poetry, paints and plays with puppies when not judging. Australian Cattle Dogs and Shetland Sheepdogs keep them active, busy, and young.