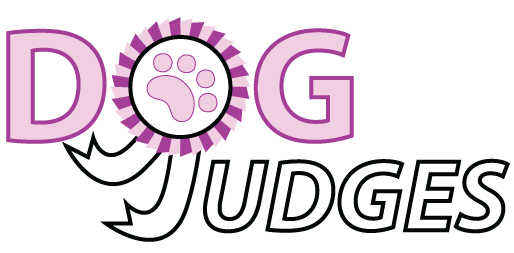 KOSTOPOULOS
, Mr George Attiki,
GREECE
KENNEL:

Allsatin

FCI:

All Breeds
George Kostopoulos, was born in 1964 in Athens, Greece.
From an early age his main interest was dogs. Although he graduated from the University of Athens with a degree in Political Science, this interest led him to England and then to U.S.A. in order to widen his knowledge of dogs.

While in England, he worked for boarding and breeding/show kennels (with Great Danes, Cockers, Am. Cockers & Pekingeses), regularly attending dog shows as exhibitor, ring steward and later judge (Open Shows). Simultaneously, taking a course run by the Canine Studies Institute, he studied the subjects of breeding, showing and judging, gaining the General Certificate of Canine Studies in 1988.

In U.S.A he specialized in professional dog training at the National K-9 School of Dog Trainers in Colombus, Ohio and in 1989 he graduated with the Master Trainer Certificate.
He then became involved in the American dog world, working together with a Professional Show Handler and helping showing many different breeds at shows all over the East Coast of the United States.

Back to Greece he started working as a professional dog obedience trainer and problem behavior counselor, which he does till today.

- Member of the Board of Directors of the Greek Kennel Club (1986-1990) and Vice-President (1990-1992), Vice-President of the Hellenic Animal Welfare Society (1993 till today), President of Athens Canine Society (1993-1998, 2000-2004).

- Show Manager of the Greek Kennel Club's dog shows (1991-1993) and the Athens Canine Society's shows (1993-1998).

- Editor of the Greek Kennel Club's magazine (1991-1993) and contributor to many others.

- Editor of TOP DOGS newspaper (2006 – 2008).

- President of Greek Kennel Club's Judges Committee (2005 – 2009)

- Breeder of Champions in Afghan Hounds and Whippets with the kennel name Allsatin and exports to Canada, Italy, Serbia, Spain, Finland, Sweden and Israel.

- Judge at Open Shows (England) since 1992.

- F.C.I International Judge since 1996. Approved for All Breeds and Best In Show since 2007.

- Has judged in 40 countries: Australia, Brazil, Canada, New Zealand, South Africa, Thailand, Chile and almost all European countries (Belgium, Bulgaria, Croatia, Czech Republic, Cyprus, Denmark, England, Estonia, France, Finland, F.y.r.o.m, Greece, Germany, Hungary, Iceland, Ireland, Israel, Italy, Latvia, Lithuania, Moldavia, Norway, Poland, Portugal, Romania, Russia, Serbia, Slovenia, Slovakia, Spain, Switzerland, Sweden and Ukraine).

- Has judged BIS All Breeds in Australia, Canada, Chile, Czech Republic, Croatia, Cyprus, Denmark, Estonia, Finland Greece, Italy, Latvia, Lithuania, Moldavia, New Zealand, Russia, South Africa, Spain, and Thailand.

LAST UPDATED: 10 years ago