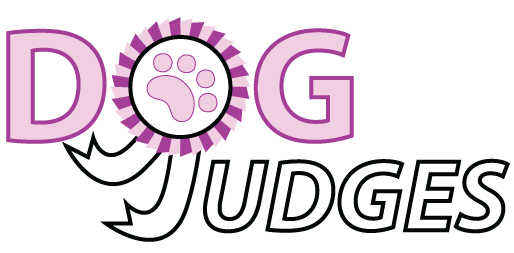 LOVELL
, Mr Keith Victoria,
AUSTRALIA
KENNEL:

Tjuringa

AKC:

Sporting, Working, Terrier, Non-Sporting

ANKC:

Terrier, Gundog, Utility, Non-Sporting

FCI:

Pinscher and Schnauzer - Molossoid Breeds - Swiss Mountain and Cattle Dogs, Terriers, Spitz and Primitive types, Pointing Dogs, Retrievers - Flushing Dogs - Water Dogs, Companion and Toy Dogs

NZKC:

Terrier, Gundog, Utility, Non-Sporting
Australian Judge of over 100 breeds. Keith gained his license to judge Airedales at Championship level in the mid seventies and now judges all Terriers, all Gundogs (Sporting Group), all Utility and all Non Sporting and Tibetan Spanials, Kuvas and Kommondor with an Australian National Kennel Council license. He has judged all breeds best in show in the USA and FCI on numbers of occassions. Keith has judged many International Shows in FCI countries. He has judged in the USA almost every year since 1979, also several times in Argentina, Romania, Hungary, Sweden, Finland, Denmark, Croatia, Norway and New Zealand. He has also judged in Poland, Portugal,South Africa, Thailand, Japan, Philippines and Ireland. At time of this edit he will also return to judge in Portugal and Sweden in 2015 and make his Slovenian judging debut. Keith finished his teaching career at the highest level of school principal and moved on to be CEO of a large employment and training organization. He is now concentrating fully on dogs and canine matters. Keith Lovell purchased his first Airedale Terrier in 1967. Welsh Terriers entered his life in the nineties. He included Fox Terriers in his showing and breeding in the 80,s and later a serious dabble in Irish Terriers. Keith has made up owner bred, groomed and handled champions in all the above breeds. He has also owned Rottweilers and exhibited them successfully. Keith with his wife Patricia have had remarkable success in the show ring with an enviable record at the premier shows in Australia. The Lovell's have bred well over 100 champions. This includes New Zealand Champions, American Champion, Swedish Champions and International Champion (in Scandinavia) as well as a very large number of Australian Champions. Keith's great judging pleasures have been shows which include the Melbourne Dog Club, The Swedish Kennel Club Centenary Show, The Kennel Club of Beverly Hills, The Hundredth year of the Hawaiian Kennel Club and The Dracula Dog Shows in Romania. Keith has judged a number of breed specialty shows in the USA, and until recently (not sure of recent additions if any) one of only four Australian judges to have judged Best in Show for the Hawaiian Kennel Club. He has judged this club four times. Keith is most respected for his Terrier knowledge and expertise and has judged at the World Terrier Show in Stockholm and judged Best in Show at Montgomery County Kennel Club in the USA. At the time of this most recent editing of this profile (April 26th 2015) Keith (in partnership with Wendy Baker and Tjuringa Quite So)is exhibiting Airedales successfully having the number one on the all breed table (Also carried number one Airedale in Australia in 2014 throughout that year).
As President of West Gippsland Kennel Association and President of The Airedale Terrier Club of Victoria Keith remains active in canine administration. Keith is also a Trustee of The Australian Dog Museum. Among a number of appointments overseas Keith is particularly looking forward to judging Airedales in The UK in December 2015.
LAST UPDATED: 8 years ago