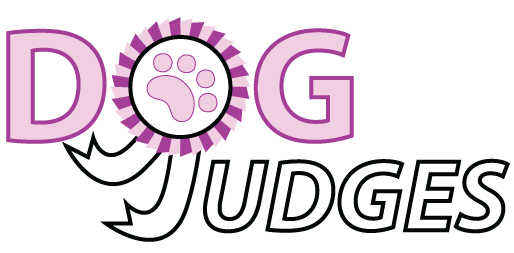 DARLING (EX MATTHEWS)
, Ms Fran Queensland,
AUSTRALIA
KENNEL:

PACEAWAY

AKC:

All Breeds

ANKC:

All Breeds

FCI:

All Breeds

NZKC:

All Breeds

UKKC:

All Breeds
Fran's interest in dogs started in 1967 with the purchase of a Dalmatian Bitch. With a love of horses it was only natural that Fran continue this affiliation by adding a Coaching Dog to the menagerie. Her first Dalmatian was successfully shown to her title winning Challenge Bitch at Adelaide Royal in 1969. Fran was then hooked and has competed in the world of Dog Shows ever since.

PACEAWAY Bred Dalmatians appear in many pedigrees today throughout the World.

Löwchens joined the kennel in 1985 after Fran was smitten by the character of these wonderful little lions. Several champions were produced under the Paceaway prefix.But Spots needed to be added so two parti colours were imported from NZ . These produced the Dam of Ch Paceaway Gremlin who appears in the pedigrees of top Löwchens in NZ, Scandinavia and Europe as well as Australia.
Paceaway has produced over 200 Champions , 20 Grand Champions and 15 Supreme Grand Champions to date .P
PACEAWAY has successfully exported both Dalmatians and Lowchens around the world.
Am Grand Ch, Danish, German, Swedish Ch,Australian Supreme Ch
Paceaway Play it Again being #1 Lowchen in the States for 2014 and 2015

Fran is now an International All Breeds Dog Judge licenced by the Australian National Kennel Council to judge All Groups and Best in Show. She has judged in Canada, U.S.A, The Philippines, Indonesia, Sweden,India both Islands of NZ and all states in Australia.

While working through the Groups to attain All Breeds Status together with the Dalmatians and Löwchen's Fran has owned or titled several other breeds including Smooth Fox Terrier, English Setter, Saluki, Shetland Sheepdog, Bearded Collie and Boxers. Fran takes a keen interest in the National Judges Training Scheme and is an accredited examiner within the judges training programme.
A Foundation member of the Dalmatian Club of South Australia, Fran has been active as President of the Dalmatian Association of Queensland.
Fran has left Kismet a picturesque Boarding Kennel and Cattery situated only minutes from the heart of Brisbane to a new Country Home. Kismet had been the home for Paceaway since 1985.

Fran has moved to a purpose built facility "Rosemount" situated on 80 acres at Rosewood in Brisbane's west. Here she is able to continue with her Passion for breeding Pedigreed dogs. It is here that the dogs have acres to run and play and continue their development.

We believe it must be working....

PACEAWAY with Fran at the helm has been Australia's TOP BREEDER

All BREEDS 2008,2009(RU),2010,2011,2012,2013,2014,2015
TOP TOY Breeder 2009,2010,2012,2013
TOP Non Sporting Breeder 2010,2011,2012,2013,2014,2015
TOP Lowchen Breeder 2008,2009,2010,2011,2012,2013,2014,2015
TOP Dalmatian Breeder 2009,2010,2010,201,2012,2013,2014,2015

Australia's #1 Show Dog All Breeds
Am Ch ,Arg Grand Ch.Brazilian Ch, Australian Supreme Champion
Paceaway AtRosemount
Represented Australia at the Eukanuba World Challenge in 2012 and 2013
Vino the Dalmatian was born and raised at the complex.

Queensland's #1 Toy Dog 2009,2010,2011,2012,2013, 2014
Supreme Ch NZ Ch Paceaway Bedazzled
is the World Record Holder for the Lowchen Breed

"The crucible of Dog Breeding is the Showring"

Whether in the middle of the ring making decisions or on the end of the lead showing true Champion dogs, Fran is a true professional with an inherent love of the "Pedigree Dog."
LAST UPDATED: 7 years ago